Lingual Braces Gold Coast
Out of sight braces that straighten teeth from the inside.
Lingual braces are a great alternative to traditional orthodontic treatment. While they achieve the same great results as regular braces, some people find linguals to be a preferred option due to placement on the inside of your teeth where they are virtually unseen.
Taking photos at home guide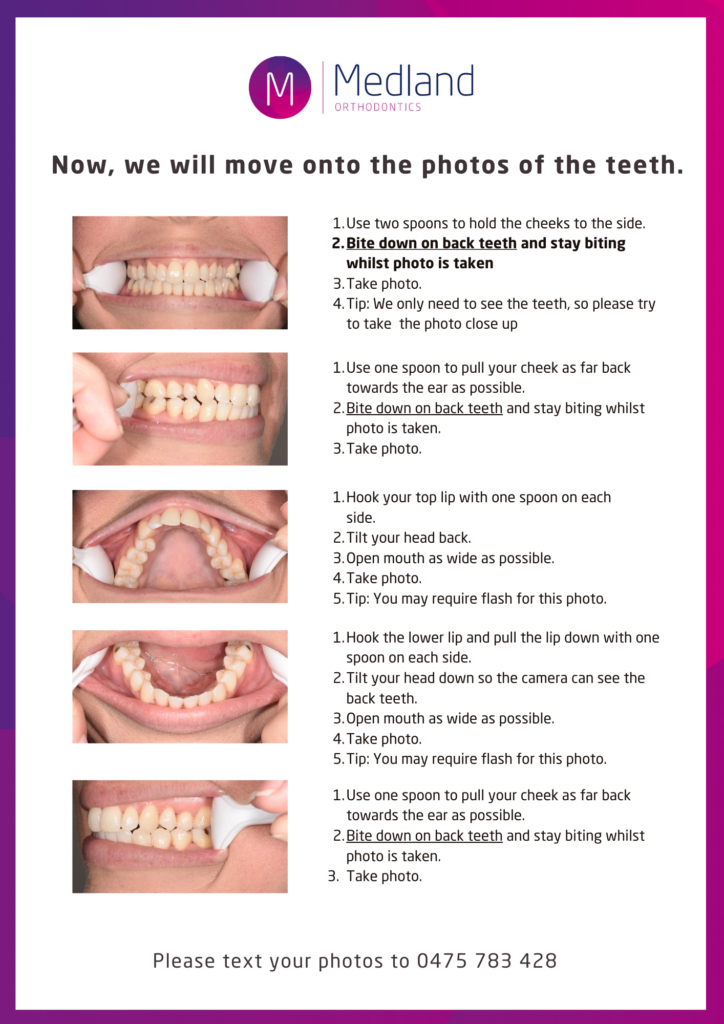 Benefits of lingual braces
Linguals are 100% customised to match the shape of your mouth. Therefore, the metal appliances are created uniquely for you.
While virtually unseen, linguals have the added advantage of being more effective than clear aligners.
Linguals are also a great option for athletes, models, musicians and anyone preferring to avoid the visible wires associated with traditional braces.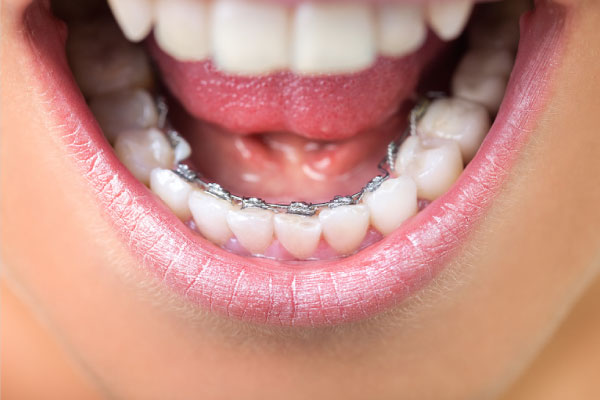 How do lingual braces work?
Lingual braces are small clear or metal attachments held by wires that sit on the inside of your teeth. The braces act like a handle on your tooth for the wires to move your teeth gradually and gently to their new position. While not as common as either traditional braces or Invisalign, linguals are an option that our orthodontists are highly skilled in.
Frequently Asked Questions
How long do lingual braces take to work?
Depending on the teeth, the overcrowding and spacing, it can be anywhere from 12-24 months.
Do lingual braces hurt?
With lingual braces, the tongue is a common site of discomfort because of the location of the brackets. For some patients they are happy with slight discomfort of the tongue to not show that they have braces on the outside of the teeth.
Are lingual braces invisible?
Lingual braces are virtually invisible. They are placed on the inside of your teeth and are not noticeable to the public.
Get fantastic results with lingual orthodontics. Book an appointment with our Benowa lingual braces specialists today.