Meet the Medland Orthodontists
Medland Orthodontics pride ourselves on delivering exceptional treatments through exceptional service. With over 64 years of combined experience across our orthodontic team, no other practice is better equipped at delivering the amazing results you deserve.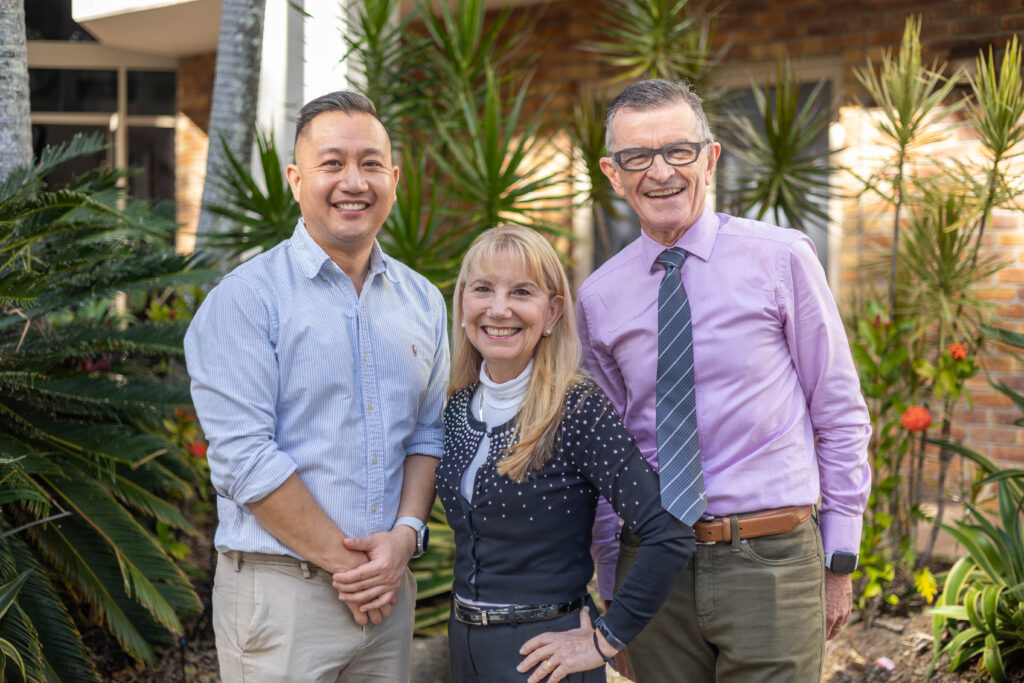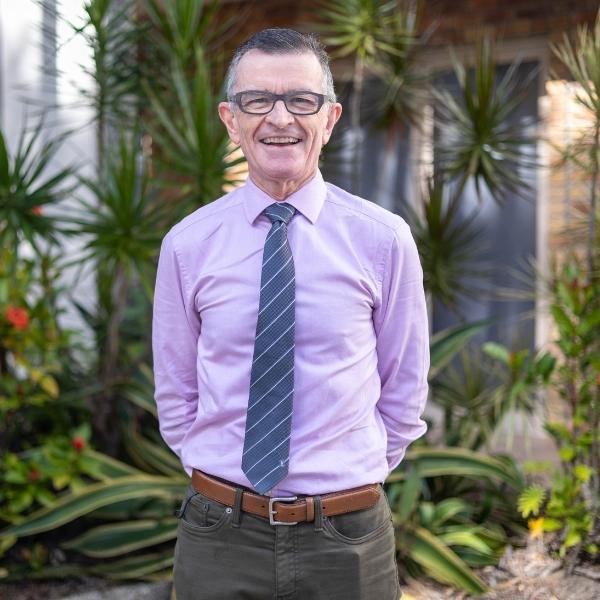 Wholeheartedly dedicated to ensuring that the name Medland Orthodontics is synonymous with superior expertise, technological advancements and beautiful smiles, Dr Bill Medland's passion for orthodontics can't be missed.
Read more
Celebrated among the dental industry and local community alike, Dr Bill Medland is known for his charismatic energy, strong ambition and meticulous approach, promising a commitment toward improving the lives of his patients.
An advocate for continuous learning, Dr Bill Medland remains at the forefront of orthodontic advancements. An expert in modern treatments such as Invisalign, Dr Bill Medland applies the most current developments and technologies available in orthodontics to ensure the best individual results possible.
Raised in Queensland, Australia, and having graduated from the University of Queensland Dental School, Dr Medland then went on to study at one of the world's most distinguished orthodontic and functional jaw orthopaedic centres at the University of North Carolina. Following the completion of his doctorate, Dr Medland spent a further two years completing a research fellowship before returning to Australia with his wife, Dr Patty Medland, to open their eponymous orthodontic practice.
Having carved a reputation as being the orthodontist on the Gold Coast, Dr Bill Medland shares his expertise with dental industry professionals, lecturing for Invisalign and hosting webcasts. 
Adding to his accolades, Dr Medland was one of the first local orthodontists to use lingual braces, as well as the first Queensland based orthodontist to include his practice in the We Fight Chalky Teeth network.
If Dr Medland isn't with patients in his practice or staying up-to-date with the latest in orthodontic developments, you will find him by the water, making the most of his Gold Coast lifestyle.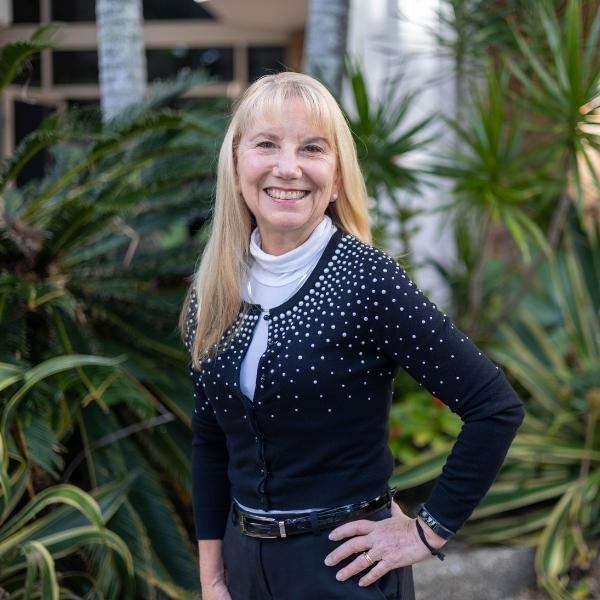 Valued and respected by her patients, Dr Patty Medland helps both children and adults feel instantly at ease with her signature warm and friendly chair-side manner.
Read more
Completing her first degree in dentistry at West Virginia University, USA, Dr Patty Medland then went on to undertake specialised training in paediatric dentistry and orthodontics at the University of North Carolina; two world-class, highly-acclaimed institutions.
Having earned qualifications in both orthodontics and children's dentistry, Dr Patty Medland brings a wealth of experience – local and international – to the practice. Her dual training provides particular expertise on the growth and development of teeth and jaws in children, positioning Dr Medland as a leader in her field. This unique skill set and highly specialised discipline have earnt Dr Patty Medland a reputation for being one of the most sought-after child orthodontists.
Passionate about education, Dr Patty Medland has held numerous teaching positions in orthodontics and paediatric dentistry, including at West Virginia University, the University of North Carolina and the University of Sydney. For over 10 years she also held a position at the University of Queensland in Brisbane, lecturing in the Graduate Orthodontic Program, and has recently acted as an Associate Professor at Griffith University, sharing her knowledge in specialised orthodontics.
Possessing a strong belief in not only sharing education but in remaining at the forefront of advancements in the industry herself, Dr Patty Medland works tirelessly to ensure she is not only up-to-date with the latest in orthodontic developments but a leader in the field of modern treatments.
Akin to her husband, Dr Patty Medland is also an expert in revolutionary orthodontic treatments such as Invisalign.
In her spare time, Dr Medland – an avid animal lover – volunteers for wildlife rescue programs and likes to keep active, travelling regularly to the USA to visit family.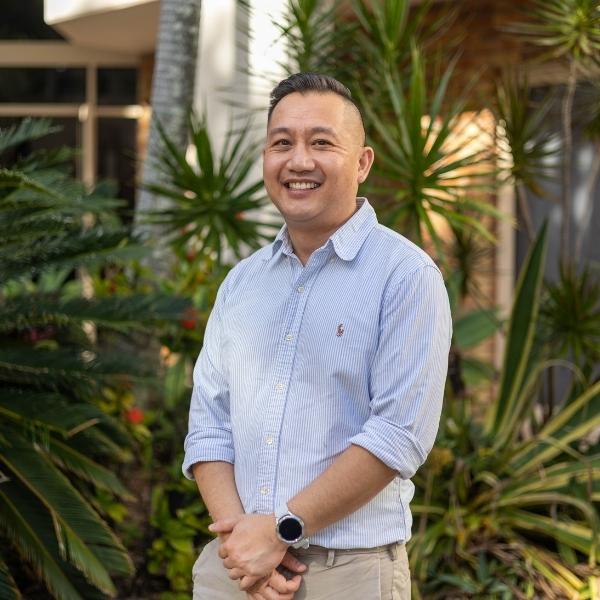 Dr William Luong looks to enhance the lives of patients with a thorough understanding of the most effective orthodontic treatments and technologies, together with an unwavering commitment to excellence.
Read more
Having earned his dental degree from Griffith University, Dr Luong then spent several years practising as a dentist on the Gold Coast, as well as maintaining the role of Clinical Tutor at Griffith University. Looking to enhance his studies, Dr Luong pursued further education at the University of Adelaide, focusing specifically on orthodontics.
Valuing the importance of continuing education, Dr Luong has fostered strong links with the University of Adelaide, aiding in establishing the Adelaide Orthodontic Alumni. He looks to share his growing knowledge and expertise, helping to guide aspiring orthodontists during their tertiary studies.
Dr William Luong is an active member of the Australian Dental Association, the Australian Society of Orthodontists, the American Association of Orthodontists, the European Orthodontic Society and is a fellow of the World Federation of Orthodontists. 
After earning his specialist Orthodontic qualifications, Dr Luong travelled abroad, attaining a Membership in Orthodontics with the Royal College of Surgeons in Edinburgh, as well as with the Royal Australasian College of Dental Surgeons. Adding to his long list of accolades, Dr Luong is a certified member of the Australian Orthodontic Board and also a senior lecturer with the School of Dentistry at the University of Queensland. 
When Dr Luong is not with his patients, he is in the garden or kitchen; cultivating home-grown vegetables and creating culinary delights for his family.
Ready to get your best smile? Book an appointment with our Gold Coast braces specialists today.